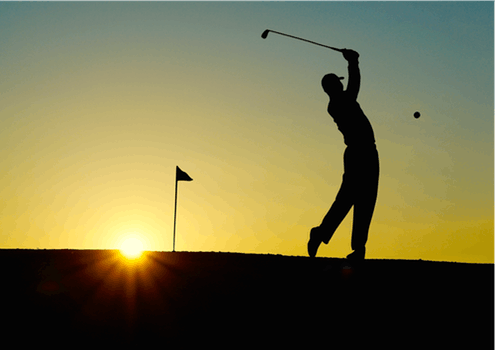 Exam Tips
The exam has 2 sections; 50 closed book questions and 50 open book questions. You will not be able to start the open book questions until you have finished and returned the closed book questions.
Read the end of the question before reading the entire question. This will tell you what to look for in the question. For example, "Which of the following is true?", "Which of the following is false?", "What is the player's score for the hole?", or "How many total penalty strokes?".
Pay attention to "a player must" versus "a player may".
Pay attention to "which of the following is false" and "which of the following is incorrect".
Pay attention to "the ball" versus "a ball". When a player is dropping a ball under a rule, replaying a cancelled stroke, or resuming play after a suspension the player may use the original ball or another ball (i.e. "a ball").
Look for the terms "reasonable" and "reasonably" in the answers. If either term appears to be inserted into an answer, it is likely there because it is in the Rules.
Most questions have 4 answer choices. Many times you can eliminate 2 answers immediately. For example, if the question is about match play, the only 2 stroke penalty in match play is for taking relief outside a bunker.
When a question has multiple penalties, remember to include the intitial penalty. For example, when a player drops a ball in a wrong place in taking penalty area relief, remember to include the initial 1 penalty stroke for relief from the penalty area.
Try to determine the answer before looking at the answers. If you find the answer, select it.
Go completely through each section, but skip and mark questions that you are unsure of. Go back to those questions after you have finished the section.
On your 1st pass through each section, do not spend more than 1 minute on each question. A big mistake is spending too much time on any one question.
Some of the questions are lengthy. If you are having trouble getting through the question, skip it and come back to it later.
Finishing the closed book section quickly will give you more time for the open book section. A good goal for the closed book section is 1:15. Definitely no more than 1:30.
Try to answer the open book questions without using the Rules Book or your reference materials. You can look up and double-check your answers at the end with your extra time.
You should answer every question. There is no difference in your score if you leave a question blank or get it wrong.